Brand Refresh // FHI 360
Suite of materials for major rebrand of FHI 360, a human development nonprofit working in 60 countries with over 4,000 employees. Custom pattern family and design elements were developed along with comprehensive guidance for application. Logo was existing.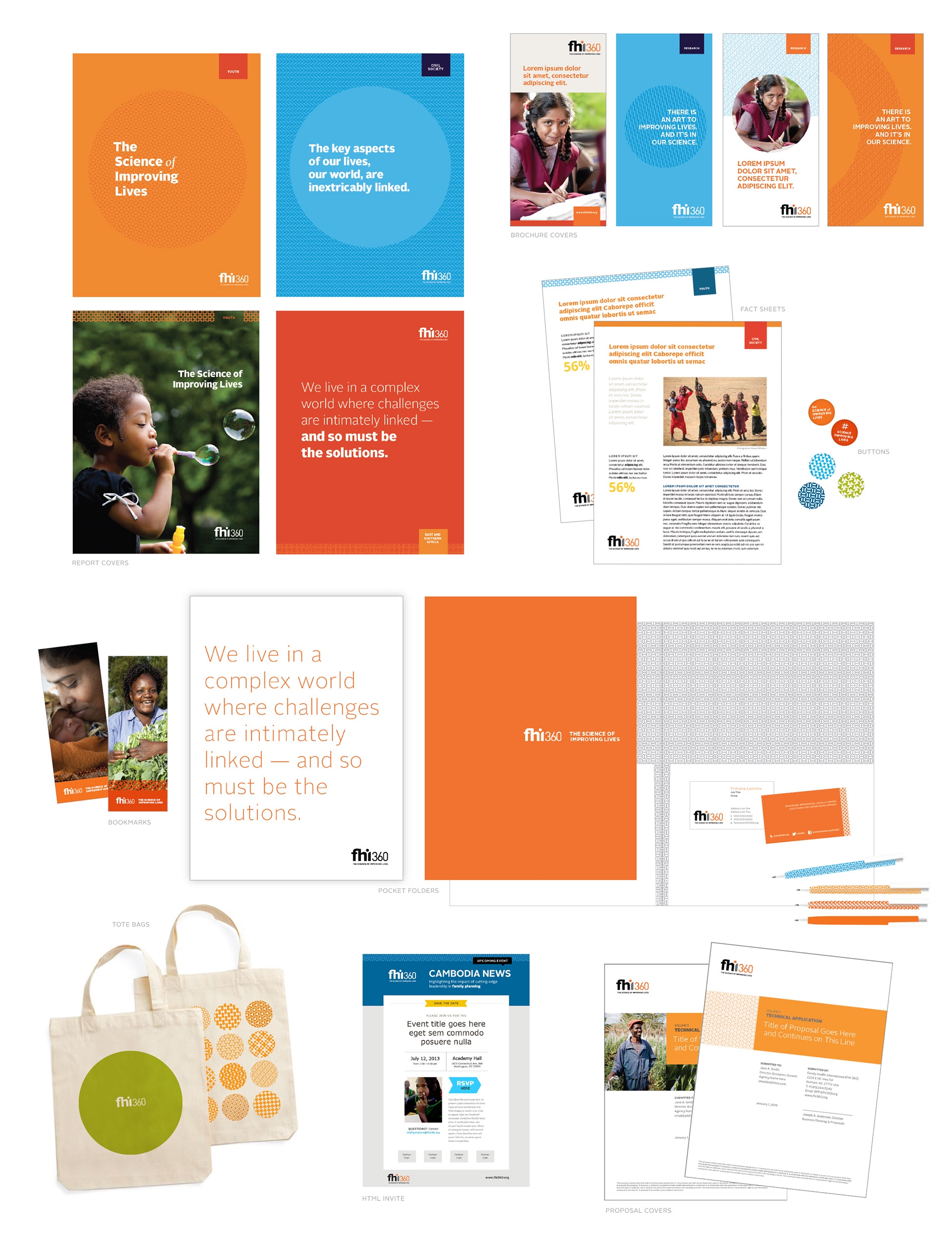 Set of custom patterns which represent the organization's work sectors.